Structure-Property Relationships
The overall aims of WP2 are to provide a detailed understanding of the interactions involved between the components within the complex fluid and to develop a semi-empirical correlative model to predict their properties.
The structure of the complex fluids will be determined using scattering and spectroscopic techniques. This information will used to provide input data in order to develop the correlative and predictive models of viscosity in gPROMS.
WP2.1 Scattering (Hardacre, Muryn, Bowron, T. Youngs, Cook, S. Youngs)
Development of X-ray and Neutron scattering methods
Design and commissioning of shear cells
WP2.2 NMR (Nilsson, Cook)
EXSY (Exchange NMR Spectroscopy) and inline flow systems, Raman
WP2.3 Correlative modelling (Avendano, Noro)
Interaction parameter determination and formulation with the gSAFT-VR-Mie platform for viscosity prediction
Schematic representation of group-contribution (GC) methods to describe the physicochemical properties of complex molecular systems.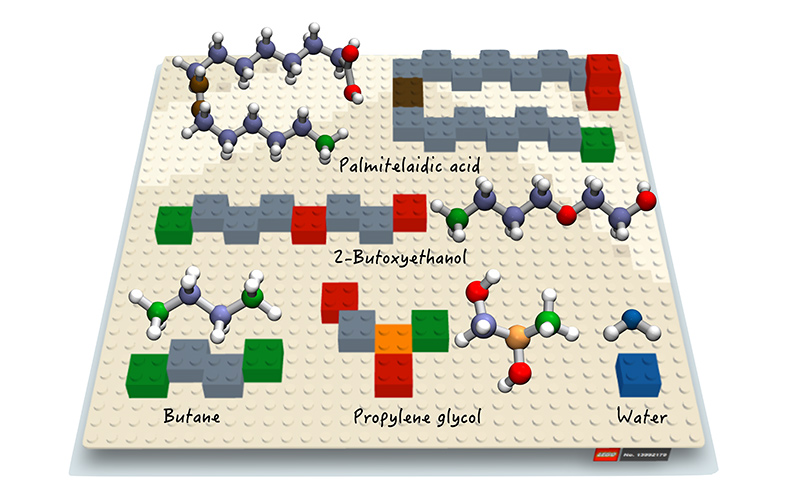 In GC methods, molecules are represented using building blocks that represent each unique functional group that contributes to the properties of complex systems in similar way as using Lego bricks to build an arbitrary structure.
0.4M solution of C10TAB at 25C - EPSR refined micelle structures.